AB Packaging packages your products
From the small standard packaging to the specific product

For over 20 years, our manufacturing sites have been ensuring a responsive and flexible service for medium and large series.
From the small standard packaging to the specific product, from hundreds of packages to several million.
Our dedicated team supports you throughout your project, from the UV offset printing operation all the way to the thermoforming and the filling of your packaging, mono-material blister (HF welded) or with an insert card.
All your requirements are met by our production plants fully integrated which guarantee the highest quality for your packaging solutions.
We always commit ourselves to ensure a quick and reliable delivery.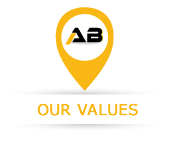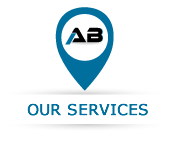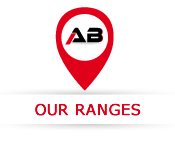 Thermoforming process

A flat PVC/PET film is inserted inside the clamp of the thermoforming machine equipped with a heating plate, a mold and a vacuum system.
When exposed to heat, the PVC/PET film reaches its softening point and is vacuumed to perfectly wrap itself around the shape of the mold until it cools down and solidifies.
The thermoformed shell is then ready to be cut and used to place the consumer product.


PACKAGING GOALS IN 3 ROLES

TECHNICAL: to offer the consumers protected products against external factors (humidity, sunlight, cold, heat, etc.) simple and easy to unwrap.

COMMERCIAL: to create a 'showcase' product that highlights the company assets to set itself apart from the competition (ingredients, material, logo, origin, etc.) towards demanding consumers in terms of quality.
Packaging enables the producers to enhance their production.

SOCIAL: essential tool in the marketing strategy of a company as it provides an accurate positioning of the product in term of eco-responsibility. Organic products, recycled goods, manufactured in a location of a great geographical importance or where the production methods are based on the renewable energies.

A simple packaging renewal or a change of its appearance helps a company to boost or extend the consumption of a product.